RELAXING TO THE RHYTHMS
Zealax Hotel and Residence is where you discover Yangon's unique charm. Vibrant and buzzing with life and activity, what you will find here is the subtle pleasures of refined yet unpretentious simplicity.
Experience the charm of an intimate home away from home while visiting Myanmar. Nestled in the heart of Yangon, Zealax is on the Strand Road, Ahlone – along the banks of The Yangon River, at a crossroads leading to the world-renowned Shwedagon Pagoda, bustling downtown districts close to Sule and Ahlone Road.
Featuring 180 rooms and suites plus 45 beautifully appointed serviced residences, guests can enjoy ultimate modern-day comforts at Zealax's facilities including  health & recreation zones, including pool, spa and sauna, children's play area, plus events, meetings and conference rooms.
With access to our 24-hour lobby cafe and bar serving local and International cuisine, evening jazz entertainment, an exquisite all-day dining restaurant, and the spectacular infinity bay overlooking the city and The Yangon River, we redefine hospitality excellence. If you're a lover of meaningful journeys and the finer things in life – we are only one call away.
Looking for the perfect suite with Shwedagon Pagoda, City or River views inclusive of premium facilities? We are only only one call away.
Discover Suites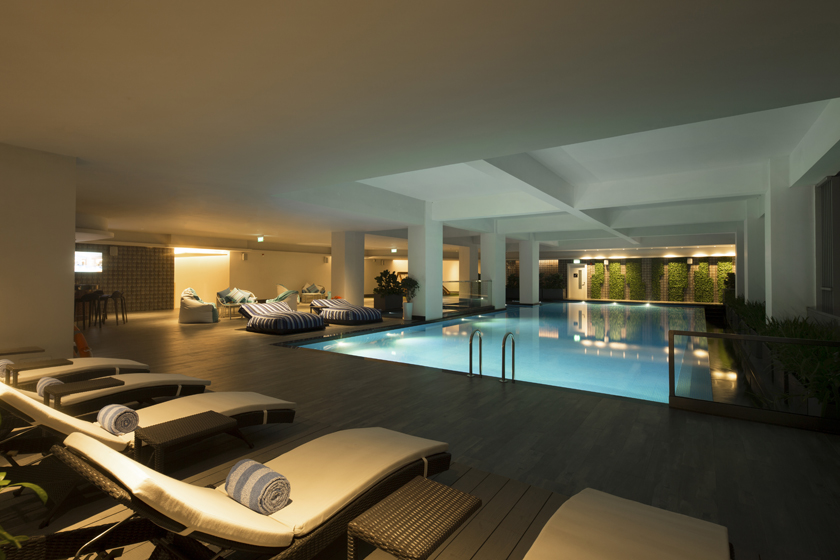 Zealax Infinity Bay is unlike anything you will find in Yangon. Offering a unique poolside event space nestled away from the hustle and bustle of the City. An epic space for health & recreation, Infinity Bay has a calm and tranquility all of its own.
RESTAURANTS & BARS
Dining at Zealax is an experience all of its own. Explore our curated array of restaurants and bars, where flavours from around the world mingle with local flair, to create mouthwatering dishes and refreshing beverages served with a sensual touch that is unique to Zealax.
HEALTH & RECREATION
Did you know stretching keeps your muscles flexible, strong, and healthy? You need this flexibility to maintain a range of motion in the joints, not just as you age, but more importantly as you travel.
At Zealax Hotel and Residence, we have your health top of mind, be it a morning swim in our undercover, outdoors pool, or a workout in our air-conditioned gym, fully equipped for the fitness enthusiast.
We can arrange a personal trainer to help keep you on track or a yoga master to be there for you every static pose or downward dog. We are only one call away.
WHAT ARE GUESTS SAYING
There is nothing more powerful than a personal recommendation. We aim to go above and beyond to offer the most rewarding experience for all of our guest when you visit Yangon, Myanmar. What our guests are saying…
I arrived at Yangon's newest International Zealax Hotel and Residence and was completely captivated. Yangon has just inherited a gem of a lifestyle destination, ticking all the boxes on an international level.

John Gordon
Development Director
APAC Expat Choice